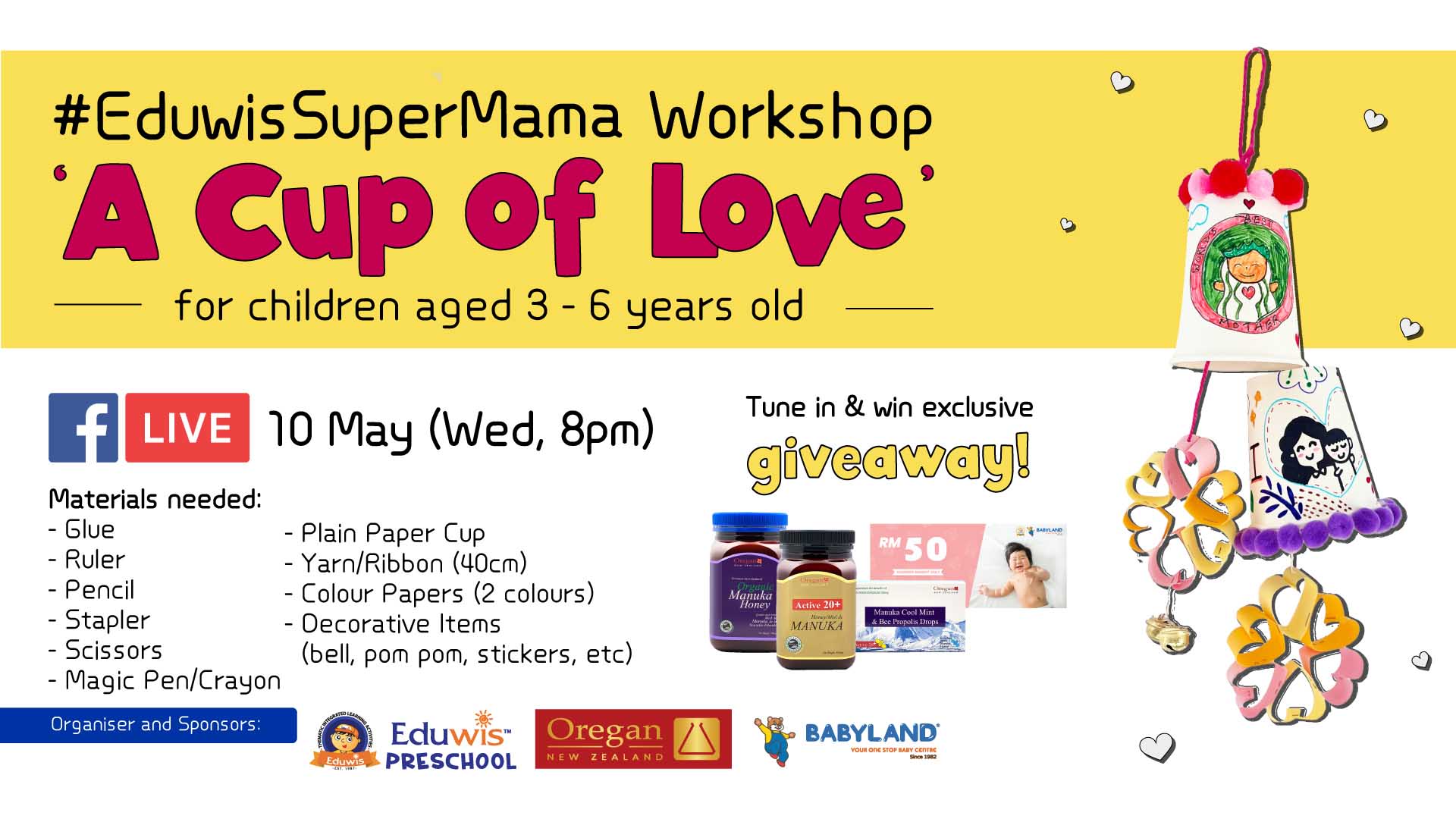 #EduwisSuperMama Live Workshop
Last year, we made a personalized origami crown for our Super Papa. This Mother's Day, we gifted our Super Mama 'A Cup of Love'!
A kids' workshop catered to children aged 3 to 6 years old was held via Eduwis Education Facebook LIVE, and it was joined by 380 live viewers. Teachers from Eduwis Kuala Selangor and Eduwis Eco Sanctuary shared the steps of making a cup ornament using a paper cup with a lot of love flowing out from it! During the live workshop, a RM100 Babyland Malaysia voucher and two sets of manuka honey & mint honey drops from Oregan Malaysia were given out to 3 lucky winners!
We hope this workshop created great memories and moments for our Super Mama and the children. Let's look forward to more workshops or giveaways with Eduwis!
You can watch the playback here.